Montreal Photography Portrait Studio:
Studio versus Location Portraits
Here's how to make sure your family portrait is a fun experience for all.
It starts with deciding whether you want an exterior or interior, on location, in home or in studio setting.
Your portrait session includes a planning session with me to discuss your ideas and thoughts on the portrait session, the location you would prefer, clothing and makeup suggestions and answering all your questions.
When it comes to location, you have several options.
Portraits Taken On Location
The beauty of doing a portrait on location is that there's more of a story.
The portrait speaks of who you are. The surroundings show what you value. It could be at your home, your backyard or one of the many parks in Montreal that you are fond of. These surroundings can be "revisited" later. Your children in the years that follow can say: "Oh, I remember that …book case, there's that vase…" there's a narrative here. It speaks of who you are, and tells the viewer (a little bit) about you and what's important to you.
For on location portraits I will visit the location beforehand wherever possible.
When the portrait will be outside, the background, direction and quality of the light need to be considered. This does impact the time of day the portrait session is scheduled for. For example, a noon day sun, causes harsh dark shadows, as well as making people squint. Not something you want in a portrait.
During an on location portrait session, I will position the group being photographed in different poses as well as vary the background choices by selecting different angles or asking the group to walk a short distance, to allow for different scenic backgrounds.
If the location is indoors, I will supplement any natural light with portable studio flash equipment. An indoor portrait session can be arranged to best fit the schedules of those being photographed.
For many, capturing the character and spirit of their home is important. This can be arranged, assuming the furnishings are sufficient for seating everyone comfortably, yet does not make the room look crowded or distracting. By visiting your home prior to the photography session, I'll be able to advise you on what's possible while ensuring the final portrait is aesthetically pleasing.
Portraits Taken in Studio
Studio portraits are often chosen for convenience and the neutral background that places the focus on the individuals in the portrait.
Perhaps your home is not the ideal location that you would like to showcase right now. Or the weather is unpredictable or too cold for comfort. Should this be the case, you'll be pleased to know that we have a full service photography portrait studio that's centrally located just a few minutes west of the Decarie Expressway at 6044 Côte St. Luc Road, Montreal. It's easy to get to, and includes free on street parking.
The studio's neutral background allows us to concentrate on personality and character. The Lawrence Clemen Photography studio is a large, warm and comfortable location for groups. It's a nice gathering place. Bottled water, juices, soft drinks and toys for the children are in abundance.
It's Your Choice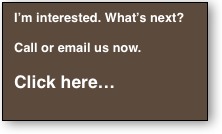 Whether you prefer your family portraits to be taken on location or in the photo studio the choice is yours. To learn more call me today at 514-484-5406.
Regards,



Lawrence Clemen