Passport, Visa and ID Photos
How nice it is to receive compliments on having such a nice passport photo. You'll keep it for up to 10 years. Why not look your best, even if you are not allowed to smile. Don't settle for an unflattering passport photo taken by an unskilled worker.
We know all the specifications for ID photos, foreign passport photos and visa photos. We also specialize in children's passport photos and ID photos. We work with children of all ages. We also specialize in taking newborn passport photos.
If you think back on your last passport photo session, you likely walked into a pharmacy or other instant passport photo provider. One of the sales clerks then walked you over to a makeshift background and lighting setup, told you to look at the camera and without so much as providing a cue, took the photo.
You accepted the quality of images and how you appeared, because "it's a passport or ID photo".
We Guarantee You'll Happy With Your Passport or ID Photo
At Lawrence Clemen Photography, we guarantee you'll be happy with your passport, visa or ID photo.
There are rules to follow for producing a passport photo, and we know the rules. Some service providers have taken the liberty to make up their own rules to make their jobs easier. For example insisting that you take off your glasses and tuck your hair behind your ears is a "made up rule".
With newly issued passports now good for 10 years, you'll want to make sure you look your best.
When it comes to taking your passport photo you'll benefit from my experience as a professional portrait photographer, and our professional photo studio setup. I'll take several photos, from which you get to choose the best one. We do pose you so you look better and more natural and at ease.
Here's a tip for an instant improvement on your next passport, visa or ID photo.
People often look better wearing shirts and tops that have a collar (rather than no collar). A closely cropped (or tightly spaced) portrait like a passport photo is greatly improved by this advice. In a sense the collar provides the internal frame to give your photograph a more complete and finished look.
This is the type of advice people get when they come to us for even a passport, visa or ID photo.
We also take baby passport photos.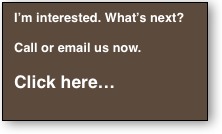 Call the studio at 514-484-5406 to make your passport appointment. This assures we are not in session or out on assignment, when you drop by.
Regards,


Lawrence Clemen